Top quality equipment for sign making & digital printing companies
More
Choose between top brands in sign and graphic industries
Latest From Blog
News

Pridružitev skupini Igepa
April 07, 2022
Spoštovani poslovni partnerji, Z zadovoljstvom vas obveščamo, da se je podjetje Pako, d.o.o., s 01.04.2022 pridružilo skupini Igepa group. Igepa group je eden vodilnih distributerjev v Evropi in oskrbuje več kot 50.000 kupcev v industriji,...
Read More
News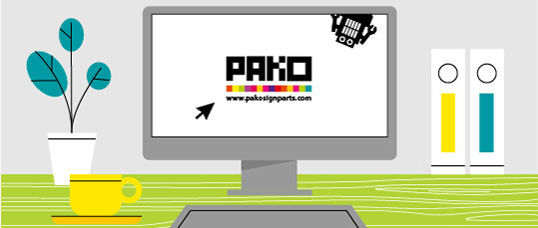 From now on you can also place your orders online!
March 01, 2021
We are glad, that after months of preparation and web platform development, we have reached a turning point, when we are able to offer our products in our web shop! You can choose in a variety of different films; coloured films, printing and...
Read More